Coronavirus Pandemic – Service Status & News
Whilst the risk of acute staff shortages, due to active coronavirus infection and isolation requirements, thankfully no longer appears to be quite the threat that it was, reagent and consumable supply chain issues do remain a potential threat to service continuity for many laboratories. Consequently, although we will no longer be updating our service status level on a daily basis, we will be retaining this section of our website for the foreseeable future. Any specific tests that are adversely affected by supply chain issues will be detailed below.
Assays currently experiencing service disruption: None
We help patients with cancer find the right treatment or clinical trial.
We offer a number of tests to help clinicians understand which approved anti-cancer treatments should be most effective for their patients.
Our tests can also direct patients to off-label treatments and clinical trials, thus providing additional options if standard therapies are not suitable.
We can also help identify treatments that won't work, thus reducing costs and the risk of any adverse reactions associated with their use.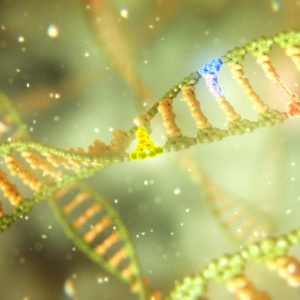 What tests do you offer?
Next Generation Sequencing (NGS) based
Although we offer a full range of services in order to best fit the varied needs of customers, our core test utilises NGS technology. This allows us to examine multiple genes simultaneously, thus gaining a better understanding of what may, or alternatively may not, be driving a patient's cancer. This in turn gives the clinical care team a better chance of finding something that can help fight it.
Our current principal NGS test (MGP-4) is comprised of two components (click here for a general overview and here for specific details of exactly what is included) which have been developed and validated in-house (we are UKAS Accredited to ISO15189). One if these components sequences DNA isolated from the tumour, the other RNA, and collectively they are designed to help guide treatment decisions with specific targeted therapies (excludes PARP or immune Check Point inhibitors). For less common tumour types and/or those where targetable variants/processes may exist in genes beyond those included in our in-house NGS test, we can also facilitate pre-analytical assessment and specimen referrals on to our carefully selected partner organisations.
Non-NGS based
In addition to NGS based tests we also offer a range of other molecular diagnostic assays providing diagnostic, prognostic and treatment stratification related information. These include:
Rapid single gene (BRAF, KRAS, NRAS & EGFR) analyses, for use in time-critical solid tumour cases.
Endopredict (from Myriad Genetics), for use in breast cancer patients to assess the relative risks/benefits of post surgical chemotherapy.
Micro-Satellite Instability (MSI) analysis, for use in assessing the likelihood of Lynch Syndrome and/or potential response to immune Check Point Inhibitor (CPI) therapy in certain tumours.
MLH1 promoter methylation anaylsis, for use in conjunction with MSI, BRAF and/or immunohistochemistry to assess the likelihood of Lynch Syndrome.
Take a closer look at our tests, and read more about what they can tell you.
As we are constantly developing and validating new tests to support and expand the existing repertoire, make sure you watch this space!
When might I refer a patient?
Our current NGS based test is specifically designed to help guide treatment decisions with targeted therapies (does not include PARP or immune checkpoint inhibitors), which are now widely used in common solid tumours such lung, colorectal, skin, gastric and more recently breast cancers.  Not unsurprisingly therefore, the optimal time to refer a case is when such therapies may represent an appropriate treatment option. This is typically directed by cancer staging, which will of course vary by case, with some patients being diagnosed with disease that is aggressive or already metastatic and thus it is important to make sure they get the correct approved therapy from the word go. Alternatively, other patients may be diagnosed early and following other interventions (e.g. surgery), may not progress to a stage where tumour profiling is required for many years, if ever. Finally, there are patients who may have exhausted their standard care options, and in these tumour profiling can allow the possibilities of further 'off-label' or clinical trial opportunities to be explored.
Find out more about what our tests can tell you.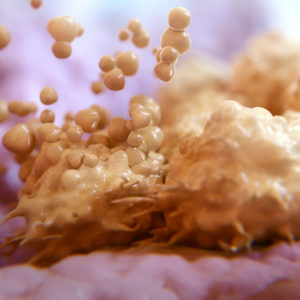 Why choose SCMD?
Launched in 2014, we were one of the first labs in the UK to start routine tumour profiling (i.e. for all cases by default) by NGS, and as a result have an extraordinary range of experience and expertise within our team. We have always stayed focused on clinically actionable targets making sure that our tests are as sensitive and robust as possible, meaning that we can successfully analyse very small low tumour content samples, with which many of our competitors may struggle.
Our laboratory is a partnership between: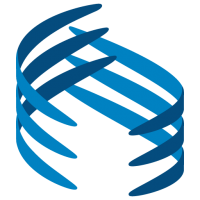 HCA's global Cancer Institute. Its research arm not only focuses on advancing therapies for patients, but is one of the world's leading clinical research organisations conducting clinical trials. Sarah Cannon has been a clinical trial leader in the majority of cancer therapies over the last 10 years.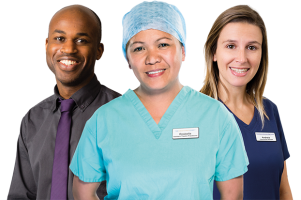 An international healthcare company with access to world-class resources and research power, supporting thousands of patients across the US and UK.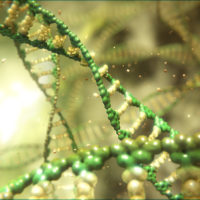 We are also supported by a team of expert scientists and clinicians who help HCA clinicians interpret and act on our test results.
Find out more about our background and our team.