Current Service Status & News
Assays currently experiencing service disruption due to supply chain issues: None
General service disruption: As a laboratory based in central London, most of our staff are heavily reliant upon the rail network to travel to work. Consequently, the ongoing situation with sporadic rail/tube strikes is unfortunately likely to result in some level of periodic service disruption. Kindly bear with us, and please be assured that we will be doing all that we can can to keep turnaround times to an absolute minimum.
NEW Rapid Lung Fusions Assay: Our new rapid turnaround format assay for ALK, ROS1, RET fusions and MET exon14 skipping is now live.  This has been designed primarily to address the issue of fusion testing 'on reflex' after a DNA based NGS analysis. Whilst this approach has realised considerable cost savings, the overall turnaround time of two back-to-back NGS assays has always been challenging. It may of course, also be utilised in acutely ill patients when more comprehensive assays with a longer turnaround time may not be a viable option. The assay has been validated in-house (addition to our ISO scope is pending) for use in non-small cell lung cancer ONLY and may be requested either up front or on reflex after MGP-4(DNA).
We help patients with cancer find the right treatment or clinical trial.
We offer a number of tests to help clinicians understand which approved anti-cancer treatments should be most effective for their patients.
Our tests can also direct patients to off-label treatments and clinical trials, thus providing additional options if standard therapies are not suitable.
We can also help identify treatments that won't work, thus reducing costs and the risk of any adverse reactions associated with their use.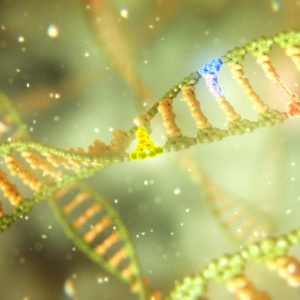 What tests do we offer?
Next Generation Sequencing (NGS) based analyses
Although we offer a full range of services in order to best fit the varied needs of customers, our core tests utilise NGS technology. This allows us to examine 1000's of potential genetic changes simultaneously, thus gaining a better understanding of what aberrant cellular processes may, or sometimes equally importantly may not, be going on within a patient's tumour. In turn, this information gives the patient's clinical care team a better chance of finding something that can help fight it.
We offer two principal NGS based tests which broadly correspond to two main types of therapeutic approach to cancer treatment.
MGP-4 Our 'Targeted Therapies' Panel
MGP (Multi-Gene Panel)-4 essentially looks for tumour specific genetic changes that result in certain cellular processes (e.g., those involved in growth), which should normally be under tight control, becoming permanently 'switched on'. A group of anti-cancer drugs, often referred to collectively as 'targeted therapies', can specifically inhibit or help 'switch off' some of these tumour (also known as oncogenic) driver events. The challenge is finding these 'gain-of-function' associated genetic changes, if present, and then matching them to the correct inhibitory drug, if there is one available of course.
MGP-4 is comprised of two components (click here for a general overview and here for specific details of exactly what is included) which have been developed and validated in-house (we are UKAS Accredited to ISO15189). One of these components sequences DNA isolated from the tumour, to look for key gain-of-function associated mutations and copy number gains, the other RNA, to look for gain-of-function associated gene rearrangements. The two components may be requested individually or together, either simultaneously or on reflex (i.e. one followed by the other only if needed). There is more information below on why we do this.
MGP-5 Our 'Homologous Recombination Deficiency' Panel
MGP-5 looks for tumour specific genetic changes (click here for a general overview and here for specific details of exactly what is included) that disable a critical cellular process, known as Homologous Repair (HR), whose normal function is to repair certain types of DNA damage that a cell might experience. A group of anti-cancer drugs, referred to as PARP inhibitors, are potentially able to exploit this acquired 'loss-of-function' defect by also inhibiting a secondary or 'back-up' repair mechanism. Non-tumour cells still retain normal HR function, and so can survive, but with both repair mechanisms now out action within the tumour cells, DNA damage accumulates to lethal levels. Because deleterious mutations can occur almost anywhere, unlike the gain-of-function ones assessed with MGP-4, which are typically functionally constrained to certain 'hot-spot' regions, the challenge is not missing any and this means sequencing much more DNA than might required for an equivalent targeted therapies panel.
Why don't we offer all of the above as one single big test?
It's a good question, and we happily admit that we are quite unusual in not doing so. However, we think that there are at least two very good reasons. Firstly, tumours originating in different organs are very different beasts, and in the same way that some are associated with certain treatments or prognoses etc., they can also display characteristic types of genetic changes.  For example, we know that the genetic changes assessed by MGP-4 will rarely be of benefit in most prostate cancers and similarly those assessed by MGP-5 rarely of benefit in most lung cancers, so why essentially force people to pay for both tests in every lung and prostate case? Even within MGP-4, although most aberrations may be relevant in lung cancer, those assessed by RNA sequencing are really quite rare, and thus you may choose to look for them only in cases where DNA-based sequencing has already been performed but had not found an oncogenic driver. Of course, there are certain cancer types, or clinical circumstances, where you might very reasonably need several or even all of the above test components doing simultaneously, this is not a problem, as it does not add to overall turnaround time and still has cumulative costs that are lower than most single large panel providers. The second major advantage of offering smaller panels, which are focused primarily upon clinical actionability, is that we typically need less DNA/RNA and can thus prioritise sensitivity and robustness over making them unnecessarily comprehensive. As a result of this, our sample rejection/failure rates are second to none, which is increasingly important given the trend to ever smaller and less invasive tissue biopsy.
Of course, we accept that with choice, there comes the potential for confusion, so please don't hesitate to contact us if you need any help or advice on which NGS panel or panels to choose.
Please note: For less common tumour types and/or those where targetable variants/processes may exist, but cannot be assessed with our in-house NGS tests, we can also advise on where and how you may refer directly on to our carefully selected partner organisations.
Non-NGS based analyses
In addition to NGS based tests we also offer a range of other molecular diagnostic assays providing diagnostic, prognostic and treatment stratification related information. These include:
Rapid turnaround tests looking for key mutations (BRAF, KRAS, NRAS & EGFR) or gene rearrangements (ALK/ROS1/RET & MET) in certain time-critical solid tumour cases.
Endopredict (from Myriad Genetics), for use in certain breast cancer patients to assess the relative risks/benefits of posts-surgical chemotherapy.
Micro-Satellite Instability (MSI) analysis, for use in assessing the likelihood of Lynch Syndrome and/or potential response to immune Check Point Inhibitor (CPI) therapy in certain tumours.
MLH1 promoter methylation analysis, for use in conjunction with MSI, BRAF and/or immunohistochemistry to assess the likelihood of Lynch Syndrome.
Take a closer look at our tests, and read more about what they can tell you.
As we are constantly developing and validating new tests to support and expand the existing repertoire, make sure you watch this space!
When might I refer a patient?
Our current NGS based tests are specifically designed to help guide treatment decisions with targeted therapies or PARP inhibitors, which are now widely used in a range of common solid tumours.  Not unsurprisingly therefore, the optimal point to refer a case is around the time when such therapies may represent an appropriate treatment option. This is typically directed by cancer staging, which will of course vary by case, with some patients being diagnosed with disease that is aggressive or already metastatic and thus it is important to make sure they get the correct approved therapy from the word go. Alternatively, other patients may be diagnosed early and following other interventions (e.g. surgery), may not progress to a stage where tumour profiling is required for many years, if ever. Finally, there are patients who may have exhausted their standard care options, and in these cases, tumour profiling can allow the possibilities of further 'off-label' or clinical trial opportunities to be explored.
Please note that our tests do not currently provide an assessment of Tumour Mutational Burden -TMB (potential biomarker for immune checkpoint inhibitor use), or Genomic Instability Score – GIS (potential biomarker for PARP inhibitor use in ovarian cancer). If these markers are required, we can facilitate specimen referrals on to our carefully selected partner organisations.
Find out more about what our tests can tell you.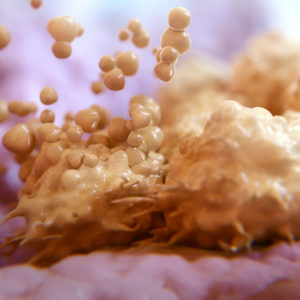 Why choose SCMD?
Our NGS based service was launched in 2014, meaning that we were one of the first labs in the UK to start routine tumour profiling as the default standard for all cases. As a result have an extraordinary range of experience and expertise within our team. We have always stayed focused on clinically actionable targets whilst making sure that our tests are as sensitive and robust as possible. This in turn means that whilst also highly cost effective, we can successfully analyse very small/low tumour content samples, with which many of our competitors may struggle.
Our laboratory is a partnership between: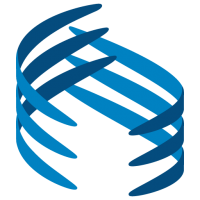 HCA's global Cancer Institute. Its research arm not only focuses on advancing therapies for patients, but is one of the world's leading clinical research organisations conducting clinical trials. Sarah Cannon has been a clinical trial leader in the majority of cancer therapies over the last 10 years.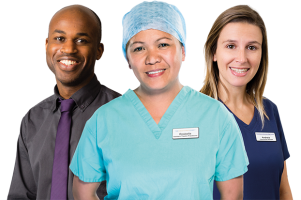 An international healthcare company with access to world-class resources and research power, supporting thousands of patients across the US and UK.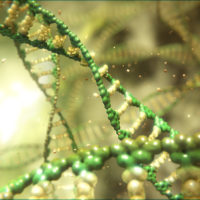 We are also supported by a team of expert scientists and clinicians who help HCA clinicians interpret and act on our test results.
Find out more about our background and our team.