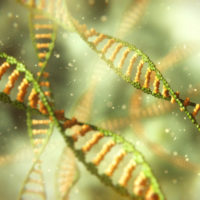 MGP-4: A DNA and/or RNA Based NGS test to help guide targeted therapy use
Who can this help?
Patients with common solid cancers such as lung, colorectal and skin, whose disease is locally advanced or metastatic should ideally receive profiling, with a gene panel such as this, as a matter of routine. This is because so called targeted therapies* typically represent one of the potential treatment options. It can also be used more selectively, but again for targeted therapy options, in other cancer types, e.g. breast, depending upon disease sub-type and stage.
 *These are treatments that target a specific molecular aberration, often ones  associated with a 'gain of function' effect in pathways involved in cell growth. In this context , it does not specifically include markers to help guide the use of therapies that exploit  potentially aberrant repair processes, such as miss-match repair (for immune checkpoint inhibitors) or homologous repair deficiency (for PARP inhibitors) etc.
What does it do?
Analyses tumour DNA for mutations in more than 30 genes, and/or tumour RNA for 100's of different potential gene rearrangements, to help guide what targeted therapies* may be right for the patient. May also give additional information of diagnostic or prognostic use as well as identifying potential off-label treatments and/or clinical trial options. Please note that the analysis of RNA permits the detection of larger scale gene rearrangements, often referred to a gene 'fusions'.
Why should I choose it?
This test is designed to assess the majority of genetic changes that are currently considered potentially actionable with available 'targeted therapies'*. It is frequently requested both for routine use and in patients considering clinical trial and off-label options, especially in cases where 'standard of care' testing has failed to identify which genes are driving the tumour.
The test is also highly sensitive and robust, and thus is able to cope well with small and/or compromised samples that may often be rejected by or fail with other service providers. Finally, the two components (DNA/RNA) may be requested separately, making it a highly cost effective solution if only one component required or alternatively the second component is requested on reflex (e.g. RNA-based analysis is only performed if DNA-based analysis was uninformative).
Which genes are covered?
MGP-4 DNA (SNVs & Small Indels): AKT1, ALK, BRAF, CDKN2A, CTNNB1, CXCR4, EGFR, ERBB2, ERS1, FBXW7, FGFR1, FGFR2, FGFR3, GNA11, GNAQ, HRAS, IDH1, IDH2, KIT, KRAS, MAP2K1, MET, MYD88, NRAS, PDGFRA, PIK3CA, POLE, PTEN, RET, SMAD4, STK11, TP53
MGP-4 DNA (Copy Number Gains – 'CNGs'): EGFR, ERBB2, KIT, KRAS, MET, PIK3CA
MGP-4 RNA (Gene Fusions): ABL1, AKT3, ALK*, AXL, BRAF, EGFR, ERBB2, ERG, ETV1, ETV4, ETV5, FGFR1, FGFR2, FGFR3, MET, NTRK1*, NTRK2, NTRK3*, PDGFRA, PPARG, RAF1, RET*, ROS1*
*Validated for clinical use, all other gene fusions are for research use only (RUO). Also note that for reasons of clarity, fusion partners are not shown above, please click here to see the full list.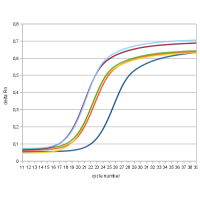 Rapid-turnaround single gene tests
Who can they help?
Patients with common cancers such as lung, colorectal and skin.
What do they do?
Examines a single gene at a limited number of sites that have been strongly associated with response or resistance to a specific type of approved therapy in certain cancer types. Occasionally, such tests may also be performed to help refine a diagnosis and/or give prognostic information.
Why should I choose one?
As long as the sample is suitable, results will be delivered within a maximum of 2 working days. So it's useful when time is critical and you just can't wait for our more comprehensive NGS based test.
Which genes are covered?
BRAF: Common variants at codon 600
KRAS: Common variants at codons 12, 13, 59, 61, 117, 146
NRAS: Common variants at codons 12, 13, 59, 61, 117
EGFR: Common variants at codons 719, 768, 790, 858, 861 & Common exon 19 deletions/exon 20 insertions
Full details of exactly what is encompassed by our gene panel (and retired legacy panels), including downloadable lists of all the variants evaluated, can be found on our NGS Assay Details page.
Other tests currently available for clinical use:
1) MSI & MLH-1 promoter methylation analysis
Both these tests, which were designed for use in accordance with the latest NICE and ACGS guidelines relating to Lynch Syndrome pre-screening, are available upon demand. The MSI assay is also suitable for use (in accordance with FDA guidance) in identifying patients with advanced solid tumours who may benefit from immune Check Point Inhibitor (CPI) therapy.
2) Endopredict test (Myriad Genetics)
This test, produced by Myriad Genetics, but performed in-house at Sarah Cannon, is designed to assess the 10 year risk of distant breast cancer recurrence, and thus permit an evaluation of the relative risks/benefits of utilising chemotherapy after surgery to remove the primary tumour.
What's in development?
1) Rapid turn round assay for actionable gene fusions
Directly actionable gene fusions, such as ALK and ROS1 are typically assessed using alternative techniques like immunohistochemistry (IHC) and Fluorescence In Situ Hybridization (FISH). These can be quicker and cheaper than NGS (which for fusions at least, many more suited to clinical trial screening), however we are hoping to launch some rapid Q-PCR based single gene fusion options which may be even faster/cheaper than IHC/FISH.
2) Somatic HRD panel for PARPi use
The clinical and trial use of PARP inhibitors is increasing. With indications in more tumour types that are based on both somatic as well as germline variants in genes, other than just BRCA1/2, that are involved in Homologous Repair Deficiency. We are working on a multi-gene panel to try to address these needs in a sensitive, robust and cost effect way.
3) Improved partner agnostic gene fusion detection
More recently targetable fusions such as the NTRKs and specifically the FGFRs have now been shown to have a much more diverse range of fusions partners that the more familiar ALK, ROS1 and RET. We are working to ensure that we can reliably detect as many of these (ideally all, via a partner agnostic solution) as possible.